Tahleen from The Broke and the Bookish is listing her top 10 Minor Characters* and asking you what yours are.  Defining a minor character for me is difficult.  So many of the stories I love hinge on fellowships, clans, bands, etc.  So, in a group, who are the minor characters?  Here are some of mine, in no particular order:
1. Hatter Madigan (Looking Glass Wars Series
):  He is the Queen's bodyguard and the leading member of Wonderland's elite security force, The Millinery.
2. Corny Stone (Tithe
, Ironside
): He is antisocial, computer geek and comic lover.  He becomes friends with Kaye. He is one of the few openly gay characters I have come across in YA.
3. Bob (The Dresden Files
): Bob is an air spirit who is a massive repository of magical knowledge who resides in a human skull owned by Harry.
photo credit:
Anna Fischer
via
photopin
cc
4. Lord Akeldama (
The Parasol Protectorate
): Friend to Miss Tarabotti and vampire and fabulous. Think Prince Poppycock or Gilderoy Lockhart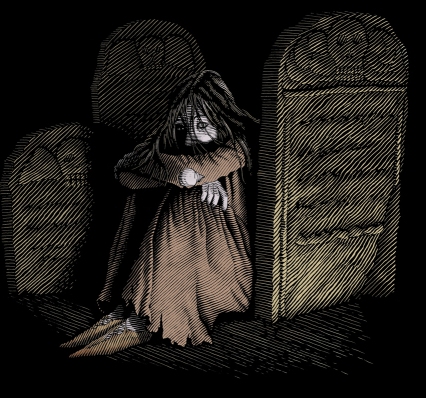 5. Alice Deane (
The Last Apprentice
): Tom's friend and a suspected witch.
6. Lucien (Sandman
): Lucien is the effective keeper of the Dreaming in Dream's absence, and becomes one of Dream's most faithful and trusted servants after proving his loyalty by never abandoning his post during that period. His primary function is to protect the Library, wherein are contained all the books that have ever been dreamt of, including the ones that have never been written.
7. Alice (The Magicians
): A shy girl who is a talented and natural magician, one of the Physicals.
8. Tumnus (The Chronicles of Narnia
): The the first person (faun) Lucy meets in Narnia, as well as the first Narnian to be introduced in the series. Even though he is told to hand over any human's to the white queen, he does not and is turned into stone.
9. Wilf (Chaos Walking Series
): A strange man who shows up periodically in the books. He who helps Todd and Viola run from the army. He shows himself to be the most peaceful and honest man on New World, incapable of lies.
10. Samwise Gamgee (The Lord of the Rings
): A simple but usual Hobbit. He is Frodo and Bilbo's gardener and completely faithful to Frodo. Sam and his descendants also become the keepers of the history of the War of the Ring and uphold the memory of events that most 'ordinary' hobbits take little interest in.
Can I just mention that her inclusion of the Weasley family is brilliant!  I love each and every one of them, even stupid Percy.